Building a Meeting Hall of Samanadipa
Za slovesnko verzijo klikni TUKAJ.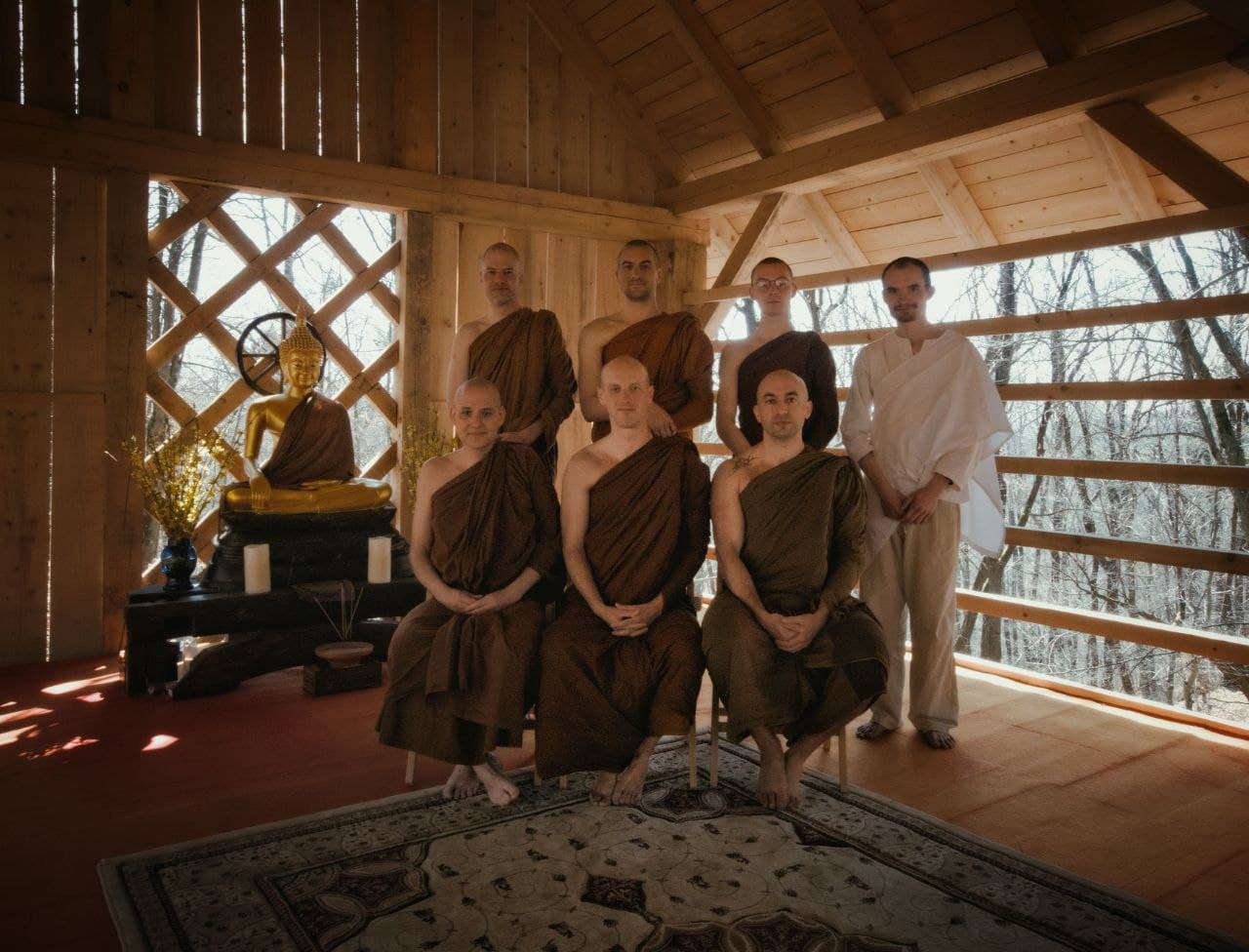 CURRENTLY DONATED: 8.073,30 EUR
CURRENTLY SPENT: 35,00 EUR
updated: 20.06.2022
Samanadipa Forest Buddhist Hermitage is unveiling a plan to build a new Main House next to the old cottage built in 1933. The land with the house was purchased in 2016. It was in the stewardship of Društvo theravadskih budistov Bhavana (Bhavana Theravada Buddhist Society) till this year when it was transferred to Gozdni budistični samostan Samanadipa (Samanadipa Forest Buddhist Hermitage).
T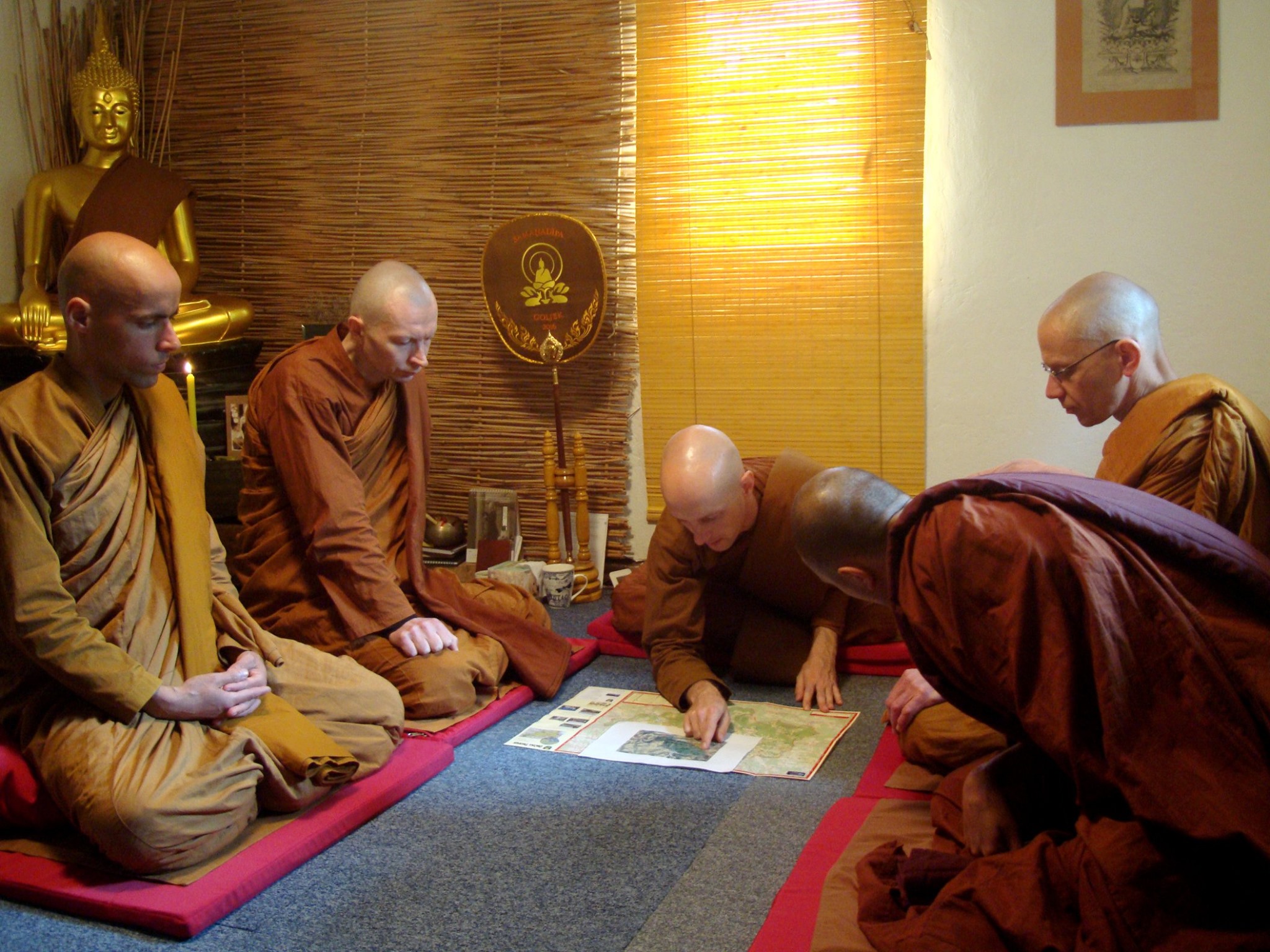 he old building was built in 1933 by Marcelin Korelc, great-grandfather of Ajahn Hiriko, to serve as a family home. It is a tiny house with a small room (20m2), kitchen (12m2), and storage (12m2). It has been built with very modest material even for those times: wood and mud. While the building provided for the general activity of the Sangha, it was designed and built for an altogether different purpose, as a small family home and not as a monastery.
The cotta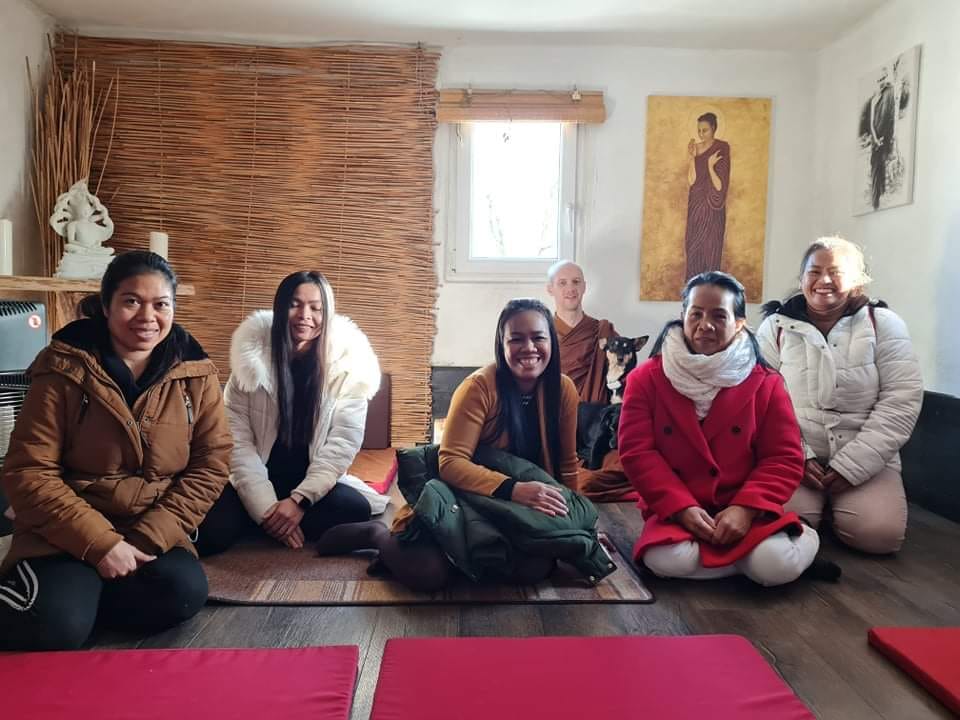 ge was purchased in 2016 to provide a secluded contemplative place for a few monks, where lay Buddhists and interested people could learn and practice the Buddha's teachings. The monks have been alms mendicants dependent on laypeople for food, clothing, accommodation, and medicine. This makes for a very open form of religious life. People come to the Hermitage to receive the guide in mental development and provide the day's main meal. The Hermitage is always open to visitors. There is no charge for any of the teachings, literature, or facilities that the community offers.
Wh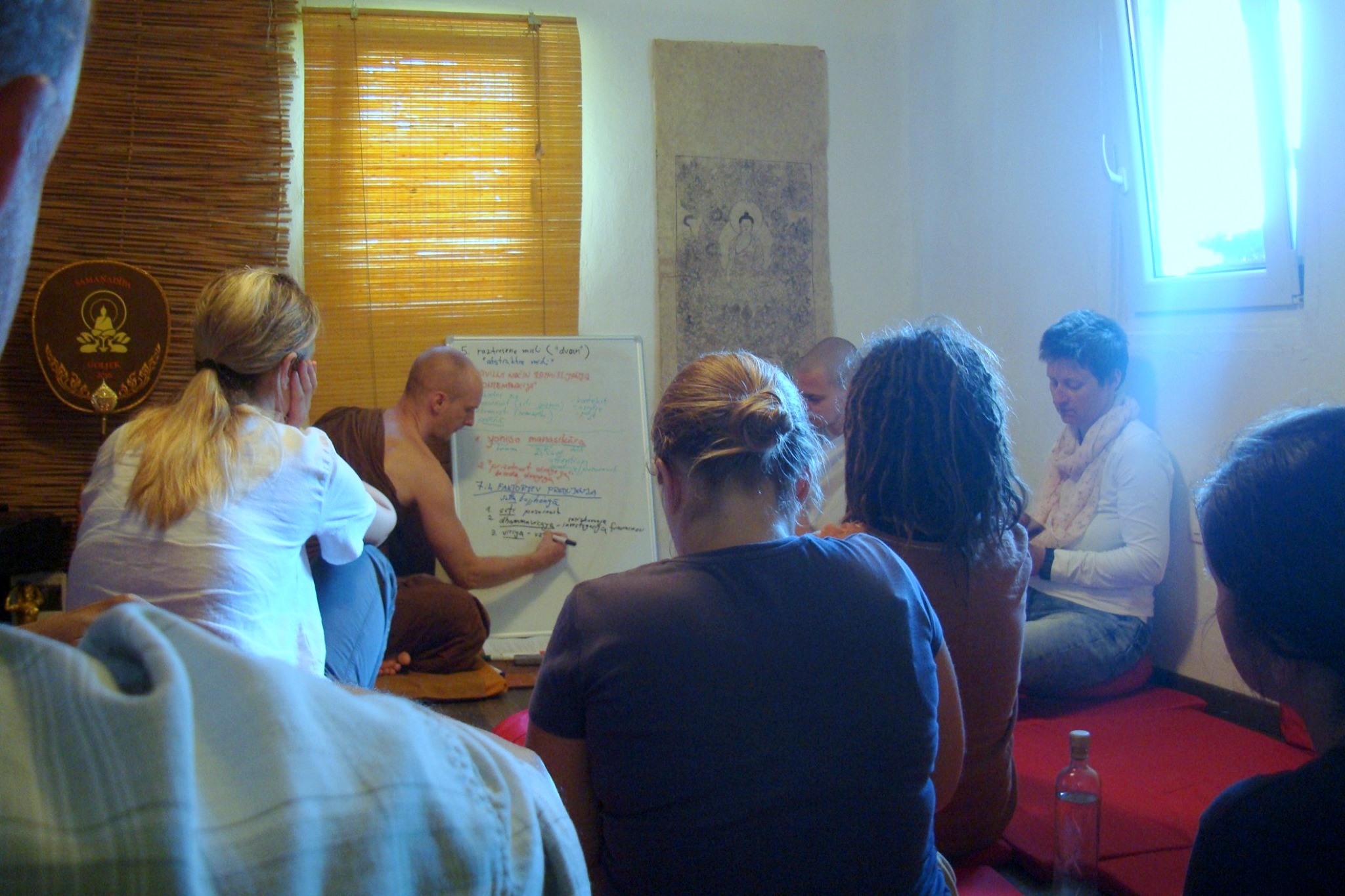 y does the Hermitage need to upgrade and improve the site?
The old cottage, as mentioned above, was initially built for a small family and not for a community of monks and lay guests and visitors. 20m2 room converted into the Shrine Rooms is not sufficient for gatherings of six monks (and the number continues to grow). It is also impossible to have wider groups (such as meditations, teachings, Dana offerings). In 2020 we built an "Open Sala" (Kozolec), which serves us very well but only in warm parts of a year. Moreover, the house is old and poorly constructed. It requires constant repair of cracks and mold cleaning that recently came to the place due to moisture from the kitchen, drying clothes, and more people using those spaces. Also, under the Governme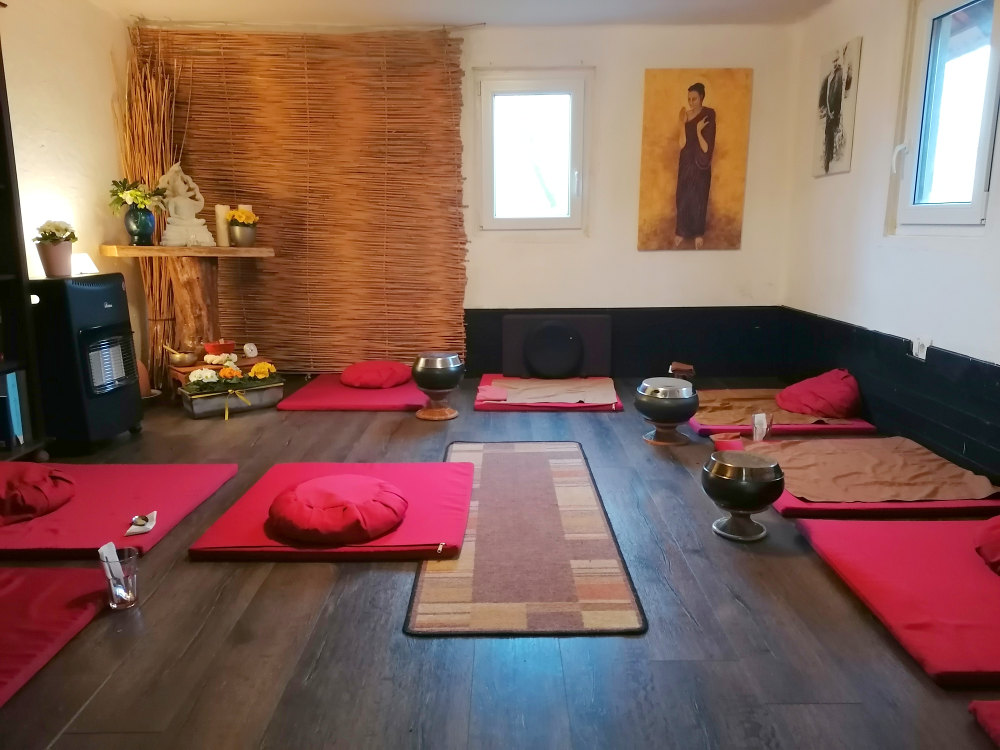 nt requirement, we need bigger living space to register more residents to this address: currently, all slots are taken, and due to the small cottage, we are not allowed to take on more residents. The Trust decided to continue its activities at this location. It felt that a long-term plan to regenerate the site would be the most appropriate way forward.
The Masterplan Approach
At this stage, we are still consulting with the architect. The idea is to build a two-floor building with natural materials which would contain only wood, straw, and clay. On the first floor, we hope to have a larger kitchen with storage, a bathroom and more toilets, a Common Room for monks, and a room for a sick or aging monk together with its bathroom. On the second floor would be a bigger Meditation Hall (35-40m2). Such a building would be highly sustainable and energy-efficient, a cheaper construction option, and fit our forest monks' lifestyle.
A detailed plan will follow in a few months when the architect prepares a more detailed masterplan. It is estimated that the total cost will be around 150,000 EUR, however we are aiming to have even lower cost.
An example how the wood-straw-clay is build:
Donations for the Samana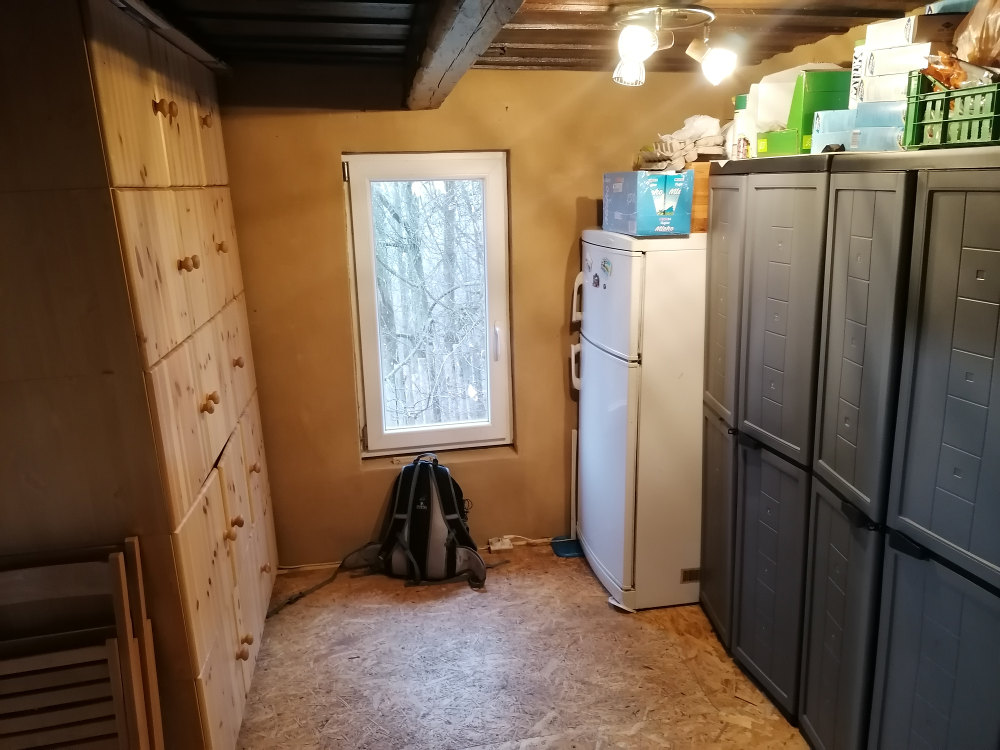 dipa Main House rebuilding fund
Please see below for options on how to support this project. Additional instructions or dedication can be sent to the Samanadipa email address provided with your confirmation email.
The Trustees
Bank transfer:
Gozdni budistični samostan Samanadipa
Goljek 3,
8210 Trebnje
Slovenija
IBAN: SI56610000023637792
(The Bank: Delavska hranilnica d.d.
Miklošičeva cesta 5, 1000 Ljubljana)
BIC/SWIFT: HDELSI22
Purpose: BUILDING
Online Donation (via PayPal): .