15th United Nations Day Of Vesak
Naš samostan je bil povabljen da se udeleži praznovanje Vesaka v Združenih narodih. Ker bhante Hiriko se ne bo mogel udeležiti zaradi Tajskega festivala v Goljeku, bo bila naša predstavnica članica foundacije Neda. Srečno pot na Tajsko!
S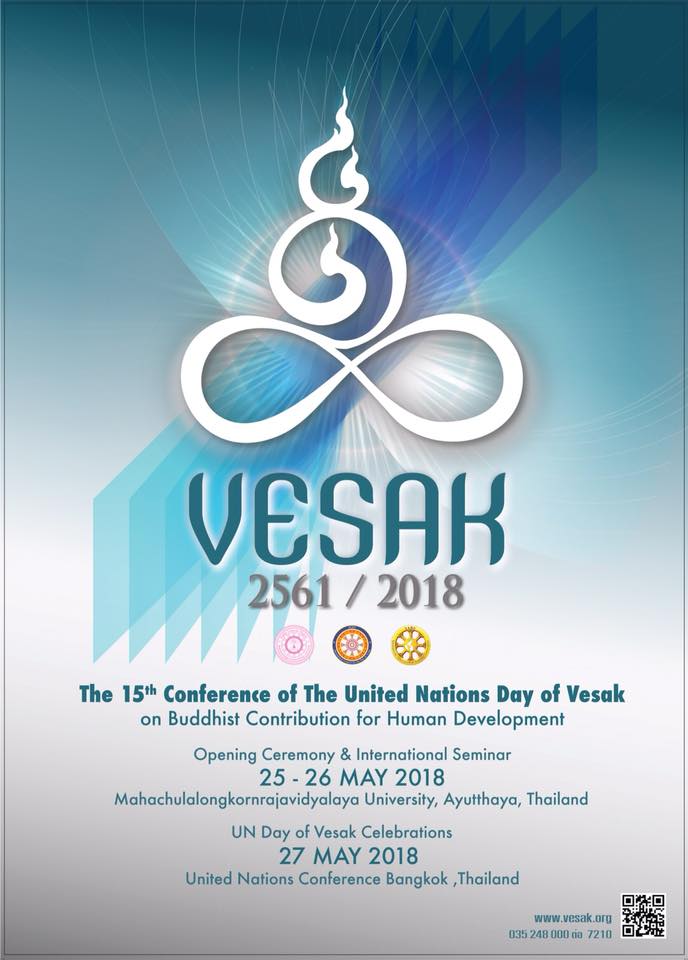 amanadipa Forest Hermitage has been invited by International Council Day of Vesak (ICDV) to join 15th United Nations Day Of Vesak Celebrations. It will be held in Thailand on 25 - 27 May 2018. Since this is the time of our Pha Pa Festival, Bhante Hiriko will not be able to join for the event, but we are very happy that Neda, the Member of Samanadipa Foundation, accepted our invitation to represent us in Bangkok and Ayuttaya! Safe trip to Thailand!
""Vesak", the Day of the Full Moon in the month of May, is the most sacred day to millions of Buddhists around the world. It was on the Day of Vesak two and a half millennia ago, in the year 623 B.C., that the Buddha was born. It was also on the Day of Vesak that the Buddha attained enlightenment, and it was on the Day of Vesak that the Buddha in his eightieth year passed away.
The General Assembly, by its resolution 54/115 of 1999, recognized internationally the Day of Vesak to acknowledge the contribution that Buddhism, one of the oldest religions in the world, has made for over two and a half millennia and continues to make to the spirituality of humanity. This day is commemorated annually at the UN Headquarters and other UN offices, in consultation with the relevant UN offices and with permanent missions, which also wish to be consulted."
(http://www.un.org/en/events/vesakday/)
More information you can find on www.vesak.org