Opravljen program Upasaka 2018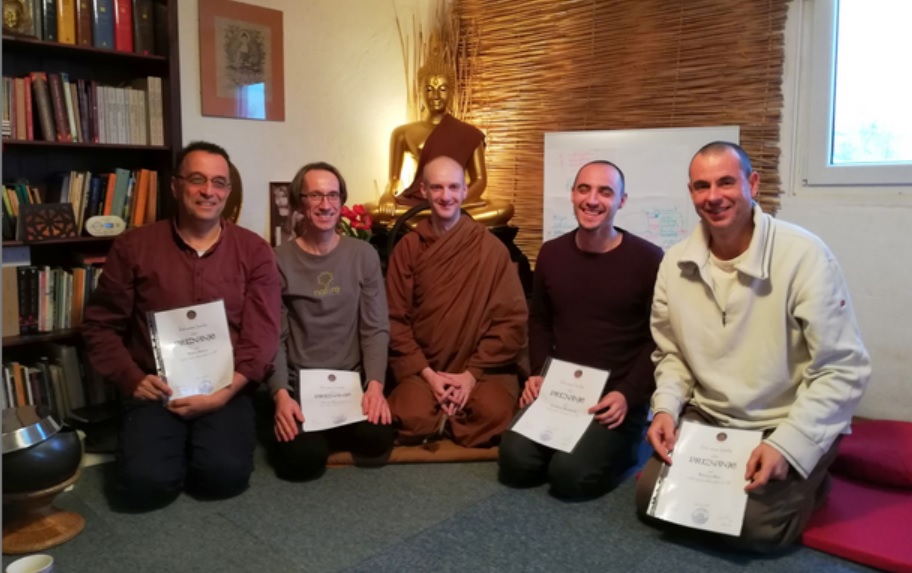 V soboto, 19. januarja, je bil zadnji dan prve sezone študijskega programa Upasaka pod vodstvom bh. Hirika. Uspešno so opravili štirje člani: Milan, Zoran, Drago in Boštjan. Čestitke! Vsi imajo namen nadaljevati ta program tudi v tem letu. Več o prijavi novih kandidatov in o programu v bližnji prihodnosti.
On Sunday, 19th January was the last day of the first season of the Upasaka study program led by Bh. Hiriko. Four members successfully completed the program: Milan, Zoran, Drago and Boštjan. Congratulations! All of them are intending to continue this program. More about application for the new candidates and all about the program will be posted in the near future.