Visit of the Thai Ambassador / Obisk tajske veleposlanice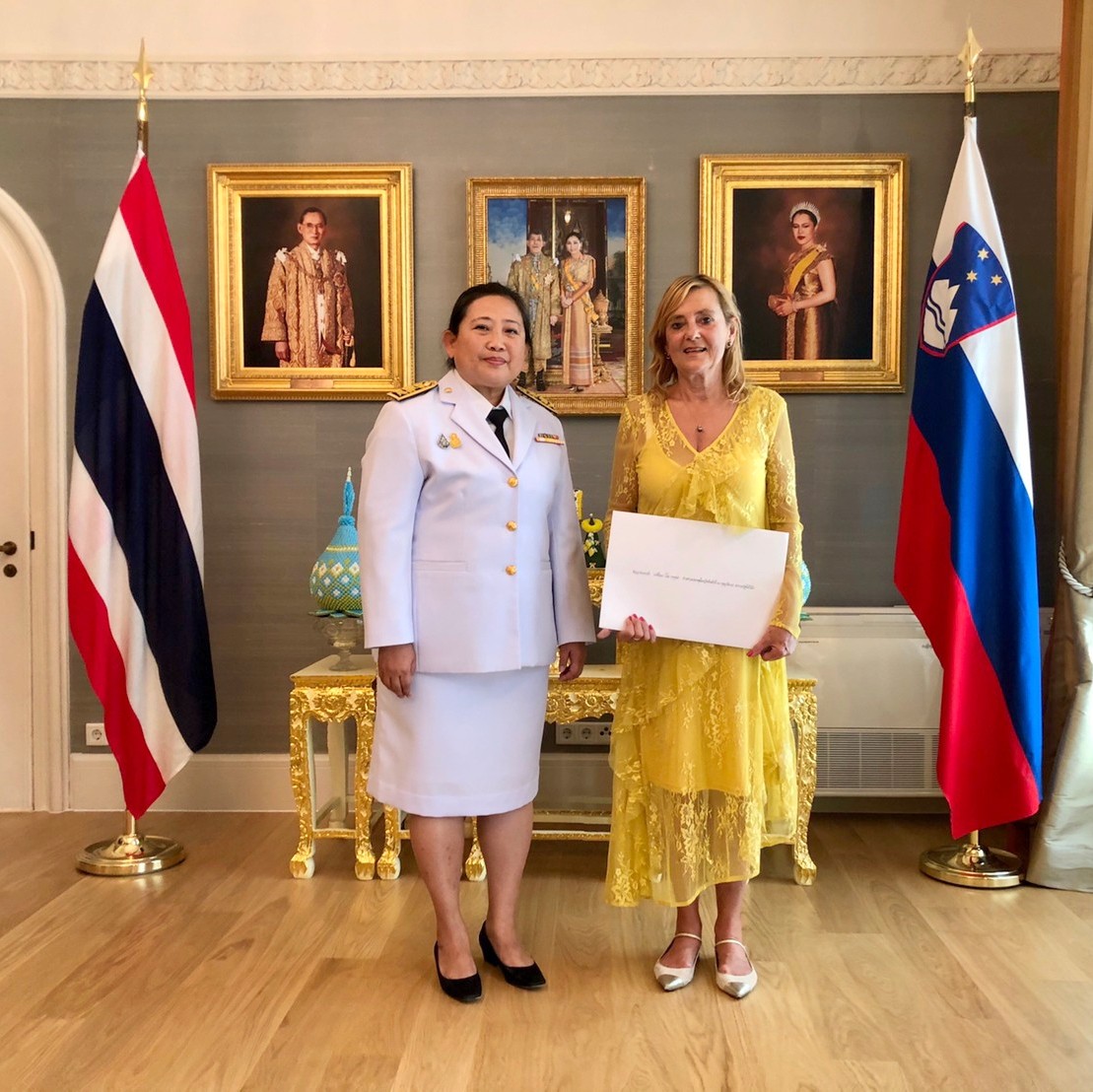 We are honoured to welcome the Thai Ambassador H.E. Ms. Morakot Sriswasdi and the Honorary Consul-General of Thailand in Ljubljana Mrs. Simona Volaj Rakušček on the ordination day (Upasampada) on 4th July.
V čast nam bo gostiti tajsko veleposlanico Nj.E. Morakot Sriswasdi in častno generalno konzulko Tajske v Ljubljani ga. Simono Volaj Rakuščekovo na dan posvečenja (upasampada) 4. julija.
(Photo: www.thaiembassy.at)