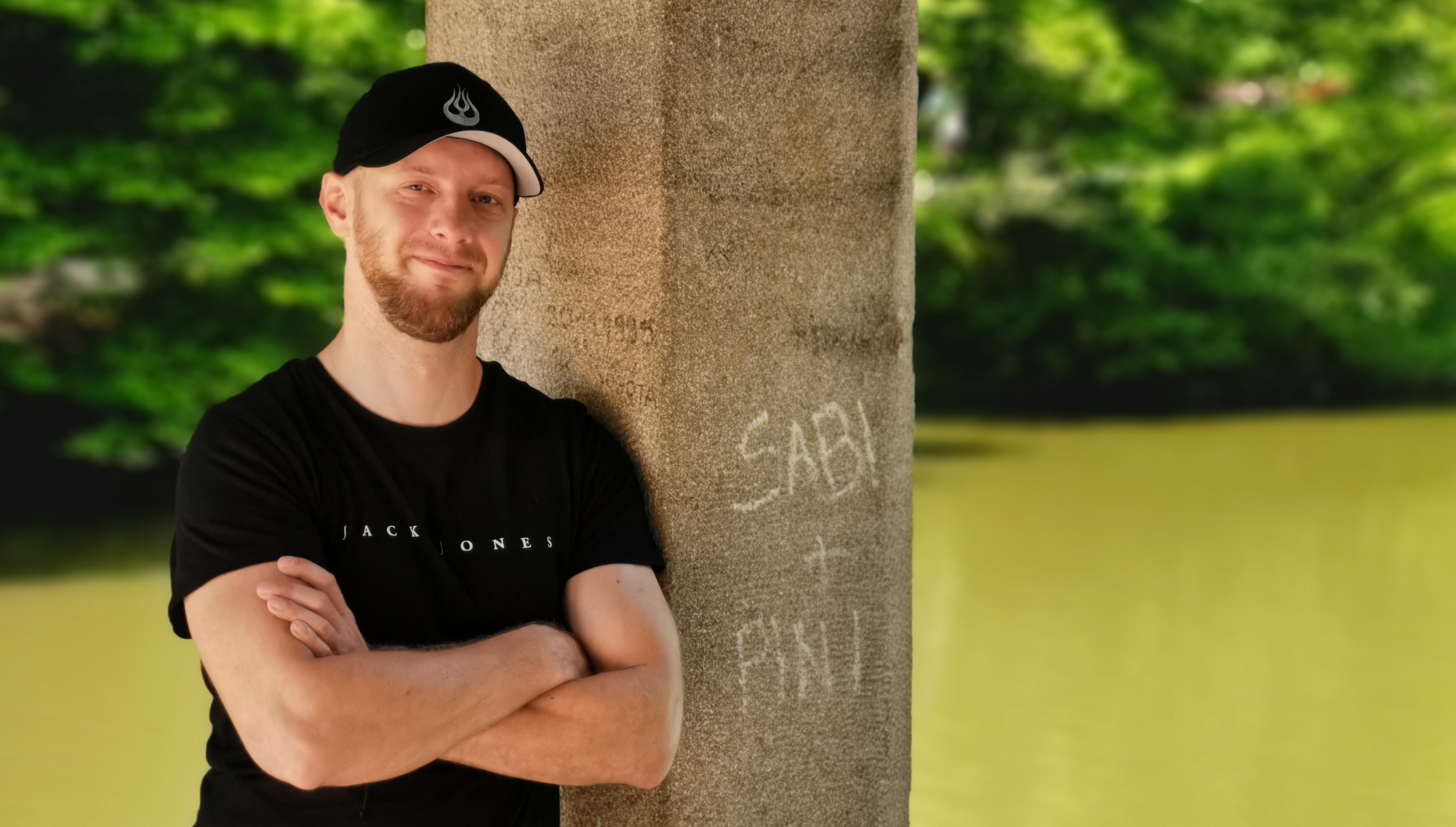 Primož Hiriko
Existential Psychotherapy trainee - Logotherapist
Buddhist author and teacher

SERVICES
Personal psychotherapy or counseling
at the Samanadipa monastery
or in Maribor, Slovenia.

Online psychotherapy or counseling
via Whereby or other applications.

Lectures and teachings
about Buddhism and therapy.

I conduct conversations and lectures in Slovenian and English.


SCHEDULE AN APPOINTMENT
This email address is being protected from spambots. You need JavaScript enabled to view it.
+386 31 577 557
Are you already registered for the online meeting?
You can join me HERE at the agreed upon time
---

My Approach
The main characteristic of my approach is the focus on the spiritual aspect of our existence and the search for deeper meaning that is already present within us. However, this meaning is often overshadowed by our busyness and limited awareness. Initially, I discuss issues with the client and then offer guidance on how to transcend limitations through mindfulness, how to calm the mind through meditation, and how to illuminate the spiritual aspect. Only in a state of inner peace can we begin to understand the workings of our mind. This enables us to gain better insight into our situation.

Through intuitive exploration, we not only understand the structure of our existence but also find answers to our questions. The individual learns to recognize and strengthen their ability to make free and responsible decisions. This leads to greater clarity and self-confidence, reducing the influence of external stimuli and gradually alleviating feelings of anxiety and depression.
---
Therapies and Counseling
I continue my work as a counselor after 19 years of living as a Buddhist monk and a 6-year tenure as the head and teacher of one of the Buddhist monasteries. This invaluable experience has granted me a deep understanding of spiritual paths and wisdom, which I now focus on in aiding others through counseling and psychotherapy.

The knowledge I've gained during my monastic life intertwines various philosophical currents—Buddhism, existentialism, stoicism, psychotherapy (logotherapy), and more. This diverse range of knowledge allows me to delve into different aspects of human life and offer a holistic approach to counseling.

In discussions, I strive to create a safe environment where we can explore issues together. Each person is unique, so I dedicate myself to deeply understanding the problem. Through a logotherapeutic approach and the guidance of Buddhist wisdom, we not only solve problems but also seek new meanings and perspectives in life. We seek ways to alleviate suffering by changing our way of life.

I'm open to anyone seeking conversation; I'm here to help address individual needs with the knowledge I've acquired and continue to refine through studying existential psychotherapy (logotherapy). Together, we can create meaning and harmony in your life.

I operate under the professional supervision of mentor Mr. Klemen Kobal, a psychotherapist, logotherapist, and supervisor, in collaboration with his company KO-DAM Ltd. and the Forest Buddhist Monastery Samanadipa. I adhere to the ethical standards of the Slovenian Association for Logotherapy - Logos Society, operating under the umbrella of the Slovenian Umbrella Association for Psychotherapy. I also dedicate my time to voluntary activities, including serving as a legal representative for the Buddhist Monastery Samanadipa and in animal protection associations.
---
I can assist you with:
Anxiety and panic attacks,

Various fears and phobias,

Depression,

Grieving,

Feelings of shame and guilt,

Despair, lack of will, inner emptiness,

Low self-esteem and feelings of inferiority,

Insomnia,

Issues with anger and aggression,

Problems in relationships - be it partners, family, or others,

Psychosomatic illnesses,

Overcoming stress,

Deepening self-awareness and relationships with oneself and others,

Improving the quality of your life.
---
The First Meeting
At the beginning of our first meeting, I'd like to dedicate a significant portion of our time to discussing your decision to seek help and the reasons that brought you to me. We'll also focus on circumstances relevant to your issues. This will provide a better understanding of what you can expect from therapy and help me determine if I have the necessary knowledge and skills to assist you in achieving your goals.

Together, we'll determine the frequency of your psychotherapy sessions. Typically, for maximum therapeutic effectiveness, we meet once a week, with each session lasting 60 minutes. Some opt for a single visit, others aim to address specific symptoms and attend multiple sessions (usually between 10 and 20), while others choose a more in-depth treatment that may last longer, depending on their distress and objectives.

It's important to emphasize that a one-hour visit does not constitute comprehensive psychotherapy but can be considered a counseling session. There's no need to commit to the entire duration before commencing the therapeutic process. Based on your issues, expectations, and goals, we'll create an individual agreement for collaboration without a predefined commitment to a specific period.
---
About Psychotherapist – Primož Hiriko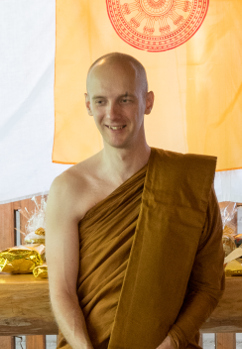 I was born in 1985 in Ljubljana and grew up in the Dolenjska region. I spent 19 years as a Buddhist monk, mostly abroad. In 2016, I founded the first Slovenian Buddhist monastery, Samanadipa, and served as its abbot until 2022; since then, I've been acting as its legal representative. I'm recognized for my contributions to Buddhist literature, having served as the chief editor at Path Press and authored two biographical books: 'The Hermit of Bundala' and 'The Island Within.' Additionally, I've translated ancient Buddhist texts. Within the monastery, I served as an advisor for monks and anyone seeking guidance. I conducted meditation retreats and held lectures and teachings on meditation in Ljubljana and abroad. Apart from my dedication to Buddhism, I actively engage in personal exploration and development.
---
SCHEDULE AN APPOINTMENT
This email address is being protected from spambots. You need JavaScript enabled to view it.
---
Membership in psychotherapeutic organizations: