Duhovni utrip (RTV documentary): Gozdni budistični samostan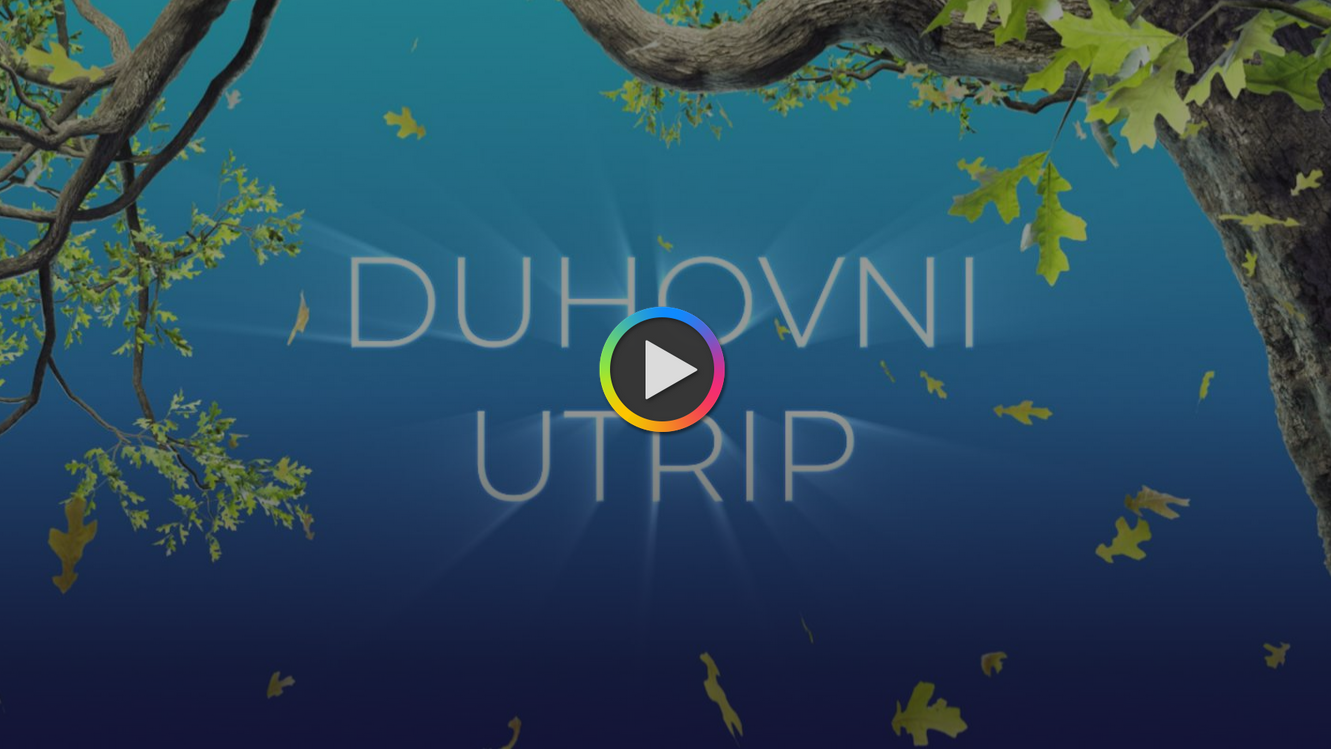 Duhovni utrip,
Verski program
Hribovska vas Goljek na Dolenjskem je že pet let domovanje prvega in edinega gozdnega budističnega samostana v Sloveniji. Avtor Igor Jurekovič in snemalca Milan Crnkovič in Vid Osredkar so pripravili zanimiv oris življenja v samostanu Samanadipa.
TRANSLATION OF THE SECTIONS SPOKEN IN SLOVENIAN:
NARRATOR:
[00:33] Hilly village Goljek in Dolenjska, located some 10 minutes by car from Trebnje, has been the home of the first and only Buddhist forest monastery in Slovenia. Samanadipa Hermitage, hidden in the forest and surrounded by vineyards, was established by a local resident, Ajahn Hiriko: the founder and the Guardian of the Hermitage. Samanadipa is a hermitage in the tradition of Theravada Buddhism. Theravada, which literally means the "the way of the elders," is the Buddhist school that draws religious inspiration from texts of the Pali Canon, named Tipitaka.
BH. HIRIKO:
[01:13] What interests us is original Buddhism; we turn to those old texts because the Buddha is the primary teacher. Many other traditions may be worshipping gurus and teachers of the present time and are therefore divided into many movements, groups, and schools; however, Theravada in general tries to be focussed on the Buddha – this is the centre of attention. Even if a teacher is awakened and unique, there is still a focus on the Buddha or the Awakened One.
NARRATOR:
[01:47] The community of the Hermitage currently consists of six members. There are three monks, one novice, and two postulants for the monastic life. The latter two are distinguished by their white clothes. The number of members is often changing since monks are wanderers and do not recognize a vow of stability where one stays in one place only. At the moment, the members are from the Netherlands, Great Britain, Austria, Germany, and Slovenia. Everyday life is not strictly laid down and unified but can be different from monastery to monastery. While many monasteries emphasize group activities, public talks, and meditation retreats, Samanadipa took another direction.
BH. HIRIKO:
[02:33] Our Hermitage is a bit different since we are trying to get closer to the original texts, the teachings of the Buddha. This includes fewer activities, fewer meetings. Of course, we come together for breakfast or lunch, and sometimes we have to perform some work together if needed; otherwise, we work alone. We also come together for classes on the monastic code, as well as the Pali language: the ancient Indian language which is used in similar ways as Latin in the catholic world. Regarding other teachings, we come together more spontaneously, and then we discuss the Buddha's teaching. This is very important, since every monk is a bit different and everyone has to learn the matter differently, so usually there are more personal discussions regarding the message of the Buddha.
NARRATOR:
[03:22] The Hermitage consist of three separate lands. The main cottage stands in Goljek Village. This house has a shrine room, a kitchen, and two bedrooms; in the forest are two kutis or living huts, where monks spend most of their time. The second - more secluded and private property for monks - is an old enclosed cottage in Kriška Reber called Viveka Vihāra and has two bedrooms and one kuti. The third part isa guesthouse called Nirodha and has two living huts. It is located in Brezje, some 10 minutes walking from the main cottage. The scattered houses on plots of vineyard land prevent the Hermitage from being entirely closed off from local villagers.
BH. HIRIKO:
[04:04] Our neighbours immediately accepted us; they helped us. And we are very grateful to them since many things would be too hard, even impossible to do, if we would not have those neighbours. This is not a Hermitage which could be wholly enclosed behinds walls. It is open, so what is happening can be seen, and there are no secret activities going on inside here. The neighbours help us: with work, driving, plumbing, electrical work, so I know whom to turn to. This is indeed a very pleasant feeling: that we can be part of this surrounding.
NARRATOR:
[04:39] Monks of the Theravada school have to follow 227 main rules and hundreds of other rules. The number of regulations, which members of the Hermitage have to follow, also depends on the stage of ordination. The first stage is called Anagarika or Homeless One. This includes shaving the head, wearing white clothes, and adjusting to life in the Hermitage. After a number of weeks or months, they can request a monastic vow, which has to be approved by a teacher who accepts responsibility to lead the education of perfecting the monastic code and teaching. The final vow of monks follows in two steps: firstly, there is the stage of a novice, who relinquishes money and wears monk's robes, and the final stage is called "a bhikkhu". A bhikkhu has to be under a teacher's guidance for five years.
BH. SANGAMAJI:
[05:33] …
BH. HIRIKO:
[06:08] We monks have many rules. One of the rules that most interests people is that we do not have money, that we live a celibate life, and that we have limitations around the usage of food. Many things we can "not do." But we can be celibate, and we set up boundaries around other things to restrain our sense pleasures. However, food is part of our life. We cannot simply say: "And now we will stop eating." Because of that, we also have many rules around food. For example, what is probably most interesting to many people is that we cannot help ourselves to food. It has to be offered. Therefore, always when laypeople or postulants cook food, they have to offer it to monks, and then monks can eat it. Moreover, lunch is then also the last consumption of food for the day. We eat only in the morning: we have a bit of breakfast, then lunch, and then after lunch we all go to our dwellings, into seclusion, and usually we do not see each other until the following day.
NARRATOR:
[07:09] At Samanadipa, time between lunch and the following morning's breakfast is entirely unorganized. The monks do not recognize a prescribed study, but each individual arranges his life in seclusion independently.
BH. HIRIKO:
[07:23] Everybody has his character: weaknesses and strengths. This he can use in his own everyday life. However, seclusion is emphasized. Some might go for walks, but the emphasis is on meditation and study. Especially the novices who are training in this Hermitage have to learn the monastic code and specific texts. It is also recommended to learn the Pali language. They meditate in their huts or the forest, either sitting or doing walking meditation where a monk walks up and down on a walking meditation path. In sitting meditation, we might observe breathing, but while walking we might be aware of our steps. This brings peace of mind; it gives power to the mind and provides mindfulness, which can be used in everyday life.
NARRATOR:
[08:15] Especially the greater freedom of the monastic life and space for seclusion have convinced the Dutch monk Phasuko – who has been living in several international monasteries – that Samanadipa is the right Hermitage for him.
BH. PHASUKO:
[08:27] …
NARRATOR:
[09:26] Study of Suttas, dialogues, and the lectures which the Buddha and his closest disciples gave are an essential part of the monastic life. An essential part of monastic seclusion is also meditation.
SM. NYANADIPO:
[09:40] …
NARRATOR:
[10:38] The senior monk of the Hermitage is Austrian and has spent most of his monastic life in Sri Lanka, Thailand, Australia, and the USA. He believes that a simple monks' life in the forest, which is the foundation of the forest tradition of the Theravada school, is especially important for spiritual practice.
BH. SANGAMAJI:
[10:55] …
NARRATOR:
[12:09] The youngest member of the community is a German candidate for monastic life, Simon, who, after he finished his studies, joined the monks at Samanadipa last January.
AN. SIMON:
[12:19] ...